View in browser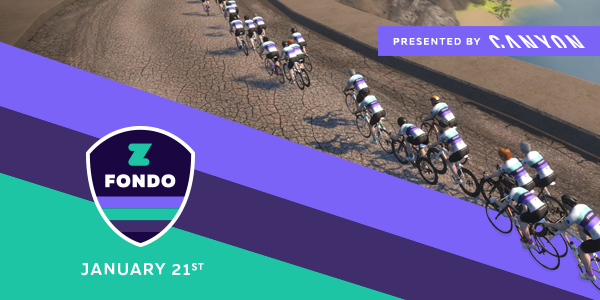 Hey Frank,

Join us this Sunday, January 21, to get fit together and put your endurance to the test. We teamed up with Canyon to offer some great incentives as we conquer Watopia as a group!

First timers will enjoy the ride-at-your-own-pace style of the event. Seasoned fondo riders, get ready to put your legs to work. And all riders can choose from three different lengths! Finish the event and you'll unlock the official January Zwift Fondo kit. Completing the event is the only way to unlock this badge of honor.

Also, this is our third fondo of our 5 Fondo series. Residents within the UK or Europe who complete any 3 Fondos in our series are automatically entered in a drawing for a new Canyon Endurace CF SL Disc 8.0.




Ride On.

The Team at Zwift


 
 
 
 
This email was sent to frank@wielertochten.nl. You are receiving this email because you signed up for a Zwift account. Should you find us annoying or irrelevant you can always unsubscribe. We won't take it personally but we will be sad to see you go.
Copyright © 2017 Zwift, Inc., All rights reserved | Los Angeles, New York, London, Rio, Tokyo.